San Francisco Tea Party!
OBAMA PROTEST--SAN FRANCISCO -- Wed., May 6, 2012


HE'S BAAAACCCKKK!!
Let's make the most of each and very one of these opportunities--only 5 more months!


Wednesday, June 6th

Starting at 11 a.m.

NE Corner California and Montgomery Streets

PLEASE RSVP AND SEND TO EVERYONE YOU KNOW (I know it's mid-day in the middle of the work week so if you can swing it, even for a lunchtime stroll, please do!!!)

As of TODAY, we will meet starting at 11 a.m. at the Northeast Corner of California and Montgomery Streets in San Francisco, along the Sidewalk West of the Wells Fargo Building, across from the Merchant's Exchange.

This is subject to change, so pay attention to your emails from BAP in the next 48 hours.

If you have signs and can bring them, please do. I'll do my best to bring what I can. Please try to wear a BAP - SFTP T-shirt (it's D Day so Time for Valor shirts would be nice).
Don't Blame ME! Blame Obama!
WHEN:
Wednesday May 6th
11:00 AM - 2:00 PM - NE corner of Montgomery & California
Where:
Merchants Exchange Building
465 California Street
San Francisco, CA 94014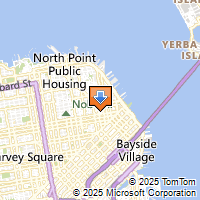 Driving Directions
/